Maine & Regional News
Movers and Shakers 2009: Water rights groups
from the Seacoast Online, 1/7/10
WELLS — Opponents of large-scale water extraction made themselves loud and clear in 2009, enough so that it was hard not to take notice.
Although many residents expressed interest in the regulation of large-scale extraction via an ordinance, it was the water-rights activists who continued to publicly raise concerns about the future of the community if such an operation was to be conducted in Wells.
It was their persistence in reaching residents by maintaining a continued presence at public meetings and hearings; by hosting forums and writing letters; by engaging community members in grassroots efforts, that gave them the edge…Click here to read the rest of the article.
Water activist warns against allowing Nestle in
from Seacoast Online, 10/22/09
WELLS — Nestle Waters North America, parent company of Poland Spring, was in the crossfire at a crowded Oct. 22 presentation at the Wells Activity Center, just 12 days before a local vote that could affect how the company is able to conduct business in town.
Hosted by local water-rights activists and attended by more than 50 people, the presentation detailed the legal battle between a Michigan water-rights group and Nestle.
That battle was eventually settled in July 2009, after years in court.
Terry Swier, the president of Michigan Citizens for Water Conservation, said her group felt that Nestle Waters' day-to-day bottling operations would hurt the water supply and the environment, so they took the company to court…Click here to read the rest of the article.



Water whoas: Influential Common Grounds fair banning bottled water sales

from the Portland Daily Sun, 8/3/09
Bryan Pullen thought his family-owned Maine business fit perfectly into Maine's sustainability movement.
A stone house at Pullen's business in small-town Harrison dates back to 1936; his feels his product is natural and sustainable, not to mention healthy; and the family farm even incorporates eagles into its logo because the rural property is historically regarded as a nesting ground for the birds.
Pullen's business recently was even embraced to the bosom of the oldest and largest state organic organization in the country, the Maine Organic Farmers and Gardeners Association (MOFGA)…Click here to read the rest of the article.



Report outlines risks to Sebago Lake watershed

from the Portland Press Herald, 7/29/09
The forestlands that surround Sebago Lake act like a giant filter and make it one of the cleanest drinking water sources in the northeastern United States.
But, because so much of that forest is privately owned and subject to development pressure, they also make the Sebago Lake and Presumpscot River watershed the region's most vulnerable, according to a new U.S. Forest Service analysis.
"Our watershed is able to provide really good water right now. The challenge is how do we keep it that way," said…Click here to read the rest of the article.



Maine Community Rebuffs Nestlé Over Water Rights

from AlterNet.org, 7/27/09
After an extended grassroots campaign, Nestlé is finally removing 23 bottled water test wells from a wildlife management area in Shapleigh and Newfield, ME.
Shelly Gobielle and her neighbors first discovered the wells a year and a half ago, three years after Nestlé's under-the-radar installation. Upon realizing that Shapleigh was likely one of the next site for Nestlé's water extraction for its Poland Spring brand bottled water, residents approached town officials with their concerns about what bottling would do to the local ecosystem. Their words fell on deaf ears, as Nestlé had already lobbied for and secured the support of the Shapleigh town officials.
The only option was…Click here to read the rest of the article.


Nestle Removes Wells from Maine Wildlife area 314
In 2006 Nestle installed several test wells in the state-owned Vernon Walker Management Area and in 2008 the firm made public a plan for bulk water withdrawal from the large aquifer beneath the region. Lacking adequate public notice, controversy ensued, resulting in the towns of Newfield and Shapleigh enacting local constitutional or "rights based ordinances" in order to prohibit bulk water extraction. Due to community controversy, Nestle has also agreed to remove the test wells from the wildlife management area. This film serves a witness to that removal. It documents the first and last well removal and was videotaped by POWWR members and friends during July 22-24, 2009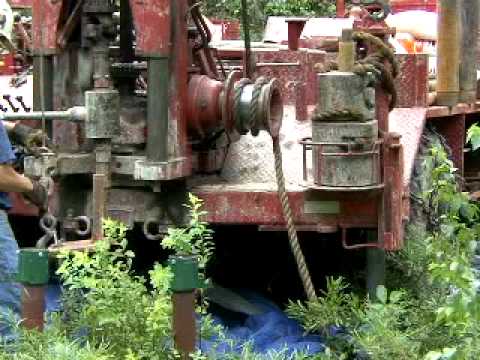 Bottled water world on tap in film Maine International Film Festival feature looks at down side of packaged liquid
from the Morning Sentinel, 7/12/09
WATERVILLE — Producers of today's world premier at the Waterville Opera House say that their documentary shows "those caught at the intersection of big business and the public's right to water."
"Tapped," directed by Stephanie Soechtig and Jason Lindsey, examines the role of the bottled-water industry and its effect on health, climate change, pollution and our reliance on oil. Not coincidentally, much of the film was shot in Fryeburg, where the state's industry leader, Poland Spring, runs a spring water station.
"It was really important for us to premiere in Maine, because…Click here to read the rest of the article.



Water bills swamp Maine Legislature
from Seacoast Online, 5/7/09
Town governments aren't the only ones trying to settle a statewide debate on who has rights to water resources — a similar quandary also is working its way through Maine's 124th Legislature.
With about 127 proposed bills on water issues this legislative session, over a dozen of which directly pertain to water-extraction issues, state lawmakers say it hasn't been easy sorting things out, but there has been progress.
"There are a wide array of bills and solutions out there," said…Click here to read the rest of the article.



Perspective should guide bottled-water policies
from the Portland Press Herald, 5/6/09
For centuries, one of Maine's most precious resources has been exploited by business interests with an extraction process that has at times compromised the environment and pitted our desire to prosper against our desire to preserve…Click here to read the rest of the article.
Water bill meets opposition at first hearing
from Seacoast Online, 2/12/09
AUGUSTA — A newly-proposed bill that would force public water companies to seek the approval of voters in their districts before entering into any water sales agreements had its first hearing in Augusta Tuesday…Click here to read the rest of the article.
Lawmakers Listen to Debate Over Bottled Water Bill
from iStockAnalyst.com, 2/11/09
AUGUSTA – Legislators heard hours of testimony Tuesday on the first of several bills inspired by recent flare-ups between water bottlers and local residents concerned about the long-term sustainability of their water supply…Click here to read the rest of the article.
Poland Spring Focus of Water Bills
from Maine Public Broadcasting Network, 2/6/09
The mass appeal of bottled water has several Maine lawmakers seeing green–that is, green in the form of cold, hard cash–and several others looking at ways to restrict the use of groundwater and protect municipal water supplies. More than a dozen water-related bills have been introduced this session. One of the most controversial is a proposal that's been floated before: a tax on bottled water. Bottled water giant Poland Spring may be the target for much of the legislation, but it is by no means the state's biggest water user…Click here to read the rest of the article.



Challenges piling up for Poland Spring
from Polaris Institute/Portland Press Herald, 2/6/09
Noel K. Gallagher, February 6, 2009, Portland Press Herald – After 146 years of doing business in Maine, Poland Spring is fighting battles on three fronts these days — over test wells in Shapleigh, a proposed tax that would cost the company $7 million a year, and a state Supreme Court case over a pumping station in Fryeburg…Click here to read the rest of this article.



New bill would give voters say in water sale
from the York County Coast Star, 2/5/09
If Rep. Ed Legg's new bill becomes law, no public water utility in Maine will be able to sign off on a contract to sell a town's water commercially without first securing residents' approval.
Click here to read the rest of the article.



Kicking the bottle
from The Portland Phoenix, 11/26/08
As several Maine towns battle the plans of Poland Spring (and its parent company Nestle Waters North America) to expand water-pumping operations across the state, a group of water-rights activists will bring the issue to Portland this Saturday with a screening of the award-winning documentary FLOW: For Love of Water, a panel discussion, and a workshop aimed at convincing restaurant owners to take bottled water off their menus…Click here to read the rest of the article.



Activists Dump Plastic Water Bottles in Front of Nestle Waters' Maine Legal Firm
from Stop Nestle Waters.org, 11/26/08
The Water in the News blog mentioned a citizen's protest I wish I'd seen – anti-Nestle Waters of North America activists in Maine dumped bags of empty plastic water bottles in front of Nestle/Poland Spring's law firm (Pierce Atwood)…Click here to read the rest of the article.



The quest for water : Alfred may explore extraction with Poland Spring
from the Journal Tribune, 11/7/08
There have been no overtures made so far, but the Board of Selectmen will begin gathering information that could lead to approaching Poland Spring about extracting water in Alfred…Click here to read the rest of the article.
Wells voters adopt town charter
from the York County Coast Star, 11/6/08
WELLS — Voters overwhelmingly approved the proposed town charter on Tuesday, paving the way for a transition in 2010 from open town meeting to a secret ballot referendum method of governing.
They also approved a six-month moratorium on large scale water extraction in Wells, culminating a citizen uprising…Click here to read the rest of the article.
USA Springs files reorganization plan
from New Hampshire Business Review, 10/30/08
USA Springs filed a bankruptcy reorganization plan Monday that would allow it to continue to construct its controversial bottling plant in Nottingham and pay off all of its creditors by July 1, 2011…Click here to read the rest of the article.
Bottling the rumors : Having once dominated an industry, Nalgene is forced to address concern over Bisphenol-A
from the Free Press, University of Southern Maine, 10/27/08
Students have been toting the ubiquitous Nalgene water bottle around for years. Often plastered with more stickers than a VW Bus, these distinctive, convenient, and purportedly "unbreakable" containers have recently come under suspicion from public health watchdog groups and…Click here to read the rest of the article.
Citizens to fight permit renewal
from the Bridgton News
DENMARK – Residents of this and tour surrounding town have joined forces to tight, and fight hard, against Nestle- Waters North America's request for a renewal of its water extraction permit from a spring they own on Cold Springs Road… Click here to read the rest of the article.
Southern Maine Awash In Water Wars
SHAPLEIGH (NEWS CENTER)–Water may be the new environmental battleground in Maine. There is increasing opposition to efforts by Poland Spring and its parent company, Nestle, to tap new sources for its bottled water plants… Click here to read more and watch the story on WCSH channel 6 TV




Shapleigh voters pass moratorium on water extraction
from Fosters.Com/Sanford News, 9/25/08
During a special town meeting on Saturday, September 20, voters passed a moratorium on large-scale water extraction and testing on public, private and state land in Shapleigh until local officials develop a related, comprehensive ordinance that Shapleigh voters approve…Click here to read the rest of the article.



Poland Spring faces a skeptical public
from the Portland Press Herald/Maine Sunday Telegram, 9/24/08
Voters in Shapleigh decisively put a six-month hold on a plan by the Poland Spring water bottling company to test water supplies in that York County community. That vote will be followed shortly by similar ballot questions in Wells and Ogunquit. They show that Poland Spring, a subsidiary of Nestle Waters North America…
Click here to read the rest of the article from the Maine Sunday Telegram.



Shapleigh Stops Poland Springs' Spigot
from Food and Water Watch, 9/24/08
Shapleigh, ME–The people of Shapleigh, Maine voted overwhelmingly Saturday to halt
Nestlé's water mining activities. The vote represents a community victory against the multinational company's plans to develop new water sources for its Poland Springs bottling brand in Maine.
Click here to read the rest of the article.



The war over water : Poland Spring to voters: Dump moratorium
from the Journal Tribune, 9/9/08
SHAPLEIGH — Poland Spring is urging Shapleigh residents to vote down a proposed moratorium Sept. 20 that would prohibit testing by the company on town-owned land on Mann Road. The company, in a prepared statement, said it believes a moratorium isn't needed because it will be at least a year before any application for water extraction is submitted to the town…Click here to read the rest of the article.



SAVE OUR WATER organizes a press conference and rally to announce proposed legislation to protect Maine's groundwater.

Judge sides with East Fryeburg residents in battle with Nestlé
International bottler to appeal ruling on trucking terminal to Supreme Court
from the Conway Sun, 8/7/08
FRYEBURG—Citizens' group Western Maine Residents for Rural Living has won another victory against Nestle in the ongoing legal battle over a proposed water-trucking station in East Fryeburg…Click here to read the rest of the article.
Poland Spring water deal tabled
from the York County Coast Star, 7/18/08
KENNEBUNK — The trustees of the Kennebunk, Kennebunkport and Wells Water District voted unanimously July 17 to indefinitely table a proposed agreement to sell spring water to Poland Spring.
The decision to stop further action on the agreement came by recommendation of…Click here to read the rest of the article.
Plug likely pulled on water sale to bottler
from the Portland Press Herald, 7/11/08
A York County municipal water district is backing off a controversial plan to sell groundwater to Poland Spring, at least for now…Click here to read the rest of the article.
Water, water underground… and citizen action
from the York County Coast Star, 7/10/08
When local citizens became energized in opposition to a proposed public/private partnership between our water district and Nestle/Poland Spring, they invited the water district officials to what was a spirited and well-attended meeting on June 22 in Kennebunk. The uproar caused…Click here to read the rest of the article.
the war over water
from the Wire, 07/10/08
The battle to protect regional groundwater from corporate pumping took a curious turn recently when USA Springs filed for Chapter 11 bankruptcy. Folks at Save Our Groundwater were cautiously optimistic about the development, but they're not getting their hopes up too high. The grassroots, volunteer organization has been fighting USA Springs for the better part of seven years, and it's hard to say…Click here to read the rest of the article.
Group seeks moratorium on proposed water contract with Nestle
from the York County Coast Star, 7/10/08
The following is a satement submitted by the newly-formed citizens' group SOH2O (Save Our Water):
SOH20 is petitioning the Kennebunk, Kennebunkport and Wells Water District (KK&WWD) for a 180-day moratorium on any action regarding the proposed water extraction contract…Click here to read the rest of the article.
Water customers should look at facts, not spin
from the York County Coast Star, 7/03/08
The proposed contract between the KKW Water District and Nestle Waters North America, owner of the Poland Spring label, is short-sighted and not in the best interest of customers in the district and may be especially problematic…Click here to read the rest of the article.
Residents oppose Poland Spring deal
from the Portland Press Herald, 6/23/08
KENNEBUNK — Bottle it up and send it elsewhere.
That's what a crowd of more than 100 people told a local water district official to do with a contract to sell water to Poland Spring for the next 30 years…Click here to read the rest of the article.
Kennebunk region water district, Poland Spring reach agreement
from the York County Coast Star, 6/05/08
The Trustees of the Kennebunk, Kennebunkport and Wells Water District are prepared to sign a spring water agreement with Poland Spring that will provide a significant new source of revenue for the district…Click here to read the rest of the article.
Bottlers, States and the Public Slug It Out in Water War
from the Washington Post, 06/06/06
FRYEBURG, Maine — The problem with Lovewell Pond, Howard Dearborn thinks, is the water that's not in it.
Dearborn, who has lived on the pond's shores since the early 1950s, says its water has turned from clear and sandy to dark and weedy in the past year. He thinks the problem is a cutback in clean water from a nearby natural spring, which used to dilute the murky flow coming in from the Saco River. Now, though, millions of gallons of the spring's water are pumped into tanker trucks bound for a Poland Spring bottling plant…Click here to read the rest of the article.