Nestle in the News
Nestle Waters CEO defends company at documentary screening
from Greenwich Times, 4/24/10
Bottled water — is it commodifying a valuable public resource and harming human health and the environment, or is it a healthy alternative to sugary soft drinks, manufactured by a local company conscious of its carbon footprint?
People from around the area who came to Audubon Greenwich Friday night got a unique opportunity to hear from both sides during a sometimes impassioned, but otherwise relatively calm, forum.
Filmmaker Stephanie Soechtig, a Brookfield native, wrapped up a 30-city tour of "Tapped," a documentary that criticizes the bottled-water industry, in Greenwich, home to Nestle Waters North America, one of the major corporations critiqued in the film.
Nestle Waters Chief Executive Kim Jeffery, a Greenwich resident, had contacted the Audubon and asked to defend his company and take questions after the film's screening…Click here to read the rest of the article.
Greenwich's Nestle targeted by water documentary
from Greenwich Times, 11/21/09
By 2030, two-thirds of the world's citizens will not have access to clean drinking water, according to the United Nations. Thirty-five states in the U.S. are experiencing droughts now.
"We still have time to nip this in the bud, but the time to act is literally right now," said filmmaker Stephanie Soechtig, a Brookfield native.
One of the causes of the impending water crisis is something millions of Americans use every day — bottled water.
Soechtig described bottled water as a "triple threat," because it further depletes…Click here to read the rest of the article.
Poland Spring urged public officials to express support for water ordinance
from Seacoast Online, 11/19/09
WELLS — Poland Spring's use of an overt advertising campaign to connect with voters before a widely-debated vote on Election Day wasn't the only way the company sought support leading into a Nov. 3 referendum, according to records from the Wells Ordinance Review Committee.
The company's Portland-based public relations firm, Barton & Gingold, also corresponded with town committee members to help bolster support for a large-scale water extraction ordinance that would have regulated any contract in town to withdraw water for bottling purposes, according to municipal e-mails obtained in a Freedom of Access Act request.
On Oct. 13, the Coast Star asked the town of Wells and members of the Board of Selectmen and Ordinance Review Committee to provide public e-mails …Click here to read the rest of the article.
E-mails point to influence
from Seacoast Online, 11/19/09
A Nov. 3 vote on water-rights in Wells already is well behind us, but we return to the issue this week with a story on communications between Poland Spring and a handful of town officials.
We stumbled across the story, as we report, after Jason Heft of the Ordinance Review Committee forwarded our way via e-mail a letter to the editor.
The letter stood out because it was signed by Heft but appeared to have been written by Corey Hascall of Barton & Gingold, the public relations firm out of Portland that has represented Poland Spring in its efforts to find new sources of spring water in southern Maine …Click here to read the rest of the article.
Glossy campaigns sometimes wear thin
from Seacoast Online, 11/05/09
Like Mayor Bloomberg in New York, who only narrowly held onto his seat Election Day despite spending more than $100 million of his own money on his election campaign, it's hard not to wonder whether many Wells voters who rejected the proposed water ordinance were just fed up with the slick campaign Poland Spring led this fall.
Earlier this year plans for an ordinance that would have banned Poland Spring and its parent company, Nestlé, from taking water from Wells for bottling purposes, was soundly rejected during a special general referendum.
Then, just a short while later, incumbent Joan Mooney, the most outspoken anti-Nestlé member of the Board of Selectmen at the time, was ousted in the local election…Click here to read the rest of the article.
Judge OKs nickel deposit on bottled water
from LegislativeGazette.com, 11/03/09
Advocates of the expanded bottle deposit law won a victory on Oct. 23 when U.S. District Judge Deborah Batts removed an injunction on including bottled water. Starting this Sunday, all bottled water under a gallon will be subject to a refundable, 5-cent deposit.
It marks the end of a lengthy lobbying campaign by environmentalists to update the state bottle deposit law first enacted in 1982, which included only containers of carbonated beverages…Click here to read the rest of the article.
Wells Water Ordinance Defeated: A Blow To Poland Spring
from WGME, 11/03/09
Voters in Wells have said no to an ordinance that would have allowed large scale pumping of ground water within the town of Wells.
Yes Votes: 1422, No Votes 3199. That means 69% of voters said no to the ordinance.
Poland Spring had hoped to pump water from the town's aquifers…Click here to read the rest of the article.
City halts Nestlé work
from Sacramento Press, 10/26/09
A $14 million retrofit of a proposed Nestlé water-bottling plant has ground to a halt after the city of Sacramento issued a stop-work order while investigating whether the work began before the company had legal authorization from the city.
Late Friday afternoon, the city's Community Development Department issued a stop-work order for Phases II and III shortly before an interim or "urgency" ordinance request was added to the City Council's agenda for Tuesday night…Click here to read the rest of the article.
After 6-Year Battle, McCloud, CA Defeats Water Bottling Giant Nestle
from Alternet.org, 9/15/09
We've been covering this issue for the last several years, and it was welcome news to hear that Nestle Waters North American has decided to scrap their plans entirely to bottle spring water in McCloud, CA, up near Mount Shasta. McCloud Watershed Council, along with help from groups like Food and Water Watch and Corporate Accountability International, have been fighting six years against Nestle's planned pumping, that at one point would have allowed them to take 200 million gallons of water…Click here to read the rest of the article.
Nestle Waters executive attacks 'enhanced' water
from Food Navigator-USA.com, 9/22/09
The head of Nestle Waters North America has attacked enhanced water calling it a problem category during a speech defending the growth potential of ordinary bottled water.
In a conference call presentation on bottled water hosted by Bernstein Research analyst Andrew Wood, the CEO of Nestle Waters North America, Kim Jeffery, revealed growth numbers suggesting that the category is in trouble…Click here to read the rest of the article.
Nestlé Waters Ends Bid for McCloud, CA Water Bottling Plant

from StopNestleWaters.org, 9/10/09
When the end came, it came swiftly for Nestle's proposed McCloud (CA) water bottling plant:
Nestlé Waters North America has decided to withdraw its proposal to build a bottling facility in McCloud…Click here to read the rest of the article.
Sales of bottled water fall in U.S.

from the Portland Press Herald, 8/16/09
The recession has finally answered the question that centuries of philosophers could not: The glass is half-empty.
That's because sales of bottled water have fallen for the first time in at least five years, assailed by wrathful environmentalists and budget-conscious consumers who have discovered that tap water is practically free.
Even Nestle, which has operations in Maine and is the country's largest seller of bottled water, is beginning to feel a bit parched. On Wednesday, it reported that profits for the first half of the year dropped…Click here to read the rest of the article.
Nestle Removes Wells from Maine Wildlife area 314
On August 24th, there were several witnesses who watched the test wells that Nestle had placed in Vernon walker wildlife area removed back in 2006.
Many folks videotaped the process and a 10 minute summary is edited and now available on You Tube for folks who are able to view video or who have interest in the process and players..the Nestle representative also videorecorded the group via his cell phone at the end of this clip.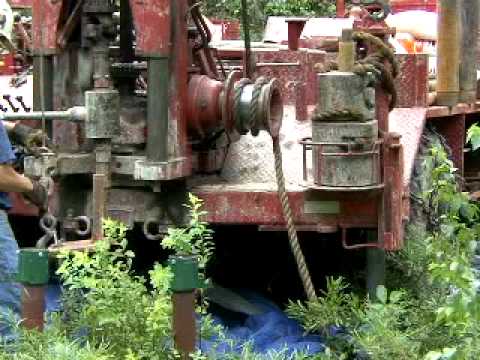 Nestlé: Draining America Bottle By Bottle: How Nestlé Got Millions and Millions of Dollars From a $230 Permit
from DC Bureau, 7/20/09
Madison, Florida – It takes a smart and politically well-connected company like Nestlé to get a drought-stricken state like Florida to give it tens of millions of dollars worth of water to resell at enormous profits to its neighbors in states like the Carolinas and Georgia.
For Nestlé, finding new sources of fresh spring water and securing the right to pump the water requires political influence: the ability to secure support with high-level state and local officials. Nestlé, like other large corporations, believes residents see dollar signs when they hear a large corporation is coming to their town…Click here to read the rest of the article.


Nestle refused FDA information, reports show
from Yahoo Finance/Associated Press, 6/26/09
NEW YORK (AP) — Inspection reports from a Nestle USA cookie dough factory released Friday show the company refused several times in the past five years to provide Food and Drug Administration inspectors with complaint logs, pest-control records and other information.
The records, which date back to 2004, were made public after…Click here to read the rest of the article.


Nestle bottled-water war heats up in Arkansas River Valley
from the Colorado Independent, 5/7/09
A water grab by Swiss food and beverage behemoth Nestle is playing out in the county commissioner's chambers of rural Chaffee County, which is considering issuing a 1041 permit to allow the siphoning of spring water for Nestle's Arrowhead bottled water.
Enough water to supply about 700 homes would be pulled from springs in the scenic Arkansas River Basin, one of the most heavily rafted and fished rivers in the United States, and trucked up to Denver for bottling for Nestle's Arrowhead brand…Click here to read the rest of the article.



'Heated' battle over Nestlé plan to tap CO spring
from Water Technology Online, 5/4/09
SALIDA, CO — Opposition to Nestlé Waters North America's plan to withdraw 65 million gallons of spring water a year from along the Arkansas River in Chaffee County remains strong despite what the water bottler says it can offer the area, The Gazette reported May 1…Click here to read the rest of the article.



What Happens When Nestle Enters a Rural Community (Statement from Terry Swier of Michigan)
from stopnestlewaters.org, 4/24/09
Terry Swier of Michigan has experienced Nestle Waters of North America's predatory approach to rural communities firsthand; the Swiss multinational threatened a SLAPP suit (an intimidation lawsuit) aimed at those opposing them (eerily similar to their attempt to subpoena the private financial records of local opposed to their McCloud contract).
From the Corporate Accountability Web site comes this statement from Ms. Swier – which should be required reading by the citizens of any town on the receiving end of Nestle's attentions:…Click here to read the rest of the article.



Niagara Falls bans bottled water
from The Hamilton Spectator, 2/24/09
Niagara Falls has voted to stop selling bottled water at city facilities despite last-minute lobbying efforts from Nestle Waters Canada.
Maude Barlow, a senior UN adviser on water and national chairperson of the Council of Canadians, commended the decision. She called it a new milestone in the international struggle against the commodification of water…Click here to read the rest of the article.



Nestle Most-Boycotted Brand in UK? World?
from stopnestlewaters.org, 1/30/09
When it comes to posting stories on StopNestleWaters.org, I tend to stick Nestle's North American water-bottling operations, though this release from OneWorld.net (a UK organization) lays out a long list of charges aimed at Nestle's worldwide operations (including spying on opposition groups)…Click here to read the rest of the article.
Also read the article here from OneWorld UK.



Nestlé under fire again
from The Polaris Institute, 1/29/09
OneWorld.net – While political and business leaders gather in Davos, Switzerland, for the World Economic Forum, campaigning NGOs are gathering in Zurich to expose malpractice by Swiss food giant, Nestlé…Click here to read the rest of the article.



"Groundwater and Woodland Owners: What You Should Know" presented by Mark Dubois
@Maine Agricultural Trade Show 2009, Small Woodland Owners Association of Maine, 2 PM Augusta, Civic Center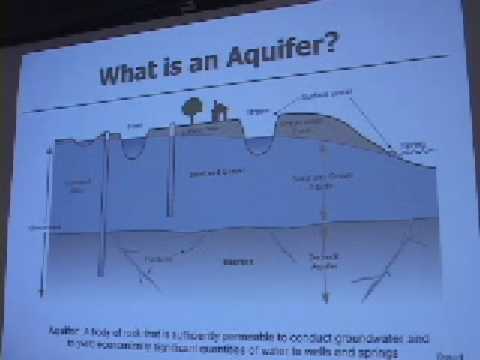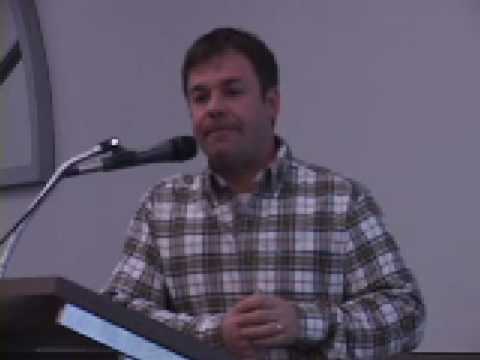 Top Corporate Scrooges Ranked
from QSR Magazine, 12/12/08
The worst corporate Scrooges of 2008–"the CEOs who exhibited the worst kinds of unbridled greed and lack of compassion or concern for others over the last year"–were named yesterday by the consumer watchdog group Co-op America in conjunction with its Responsible Shopper program.
The top Scrooges for the year are: Charles Prince, former CEO, Citigroup; Rick Wagoner, chairman and CEO, General Motors; John J. Harris, chairman and CEO, Nestle Waters; and…Click here to read the rest of the article.



Nestle workers' Laguna picket dispersed
from Inquirer.net, 12/11/08
CAMP VICENTE LIM, Laguna — A labor leader was arrested after a picket staged by Nestlé Philippines workers in Cabuyao, Laguna was dispersed twice early Thursday morning, police said…Click here to read the rest of the article.



Nestle is getting increasingly defensive about their bottled water in light of a social conscience movement away from bottled water and studies which have proven that in many cases their water is not as safe as TAP WATER.
Why Bottled Water Is Not All Washed Up
from Advertising Age Magazine,12/9/08
NEW YORK (AdAge.com) — Bottled water has been made out to be an environmental bully in the past couple of years, but Kim Jeffery is taking it all in stride…Click here to read the rest of the article.



Nestlé advertisement misleading, groups allege
from the Globe and Mail, 12/1/08
Advertising claims by Nestlé that suggest bottled water is "the most environmentally responsible consumer product in the world" are prompting an official complaint just as the biggest city in Canada debates a ban on sales of it…Click here to read the rest of the article.



Greenwashing, Meet Water-Washing
from the Center for Media and Democracy, PR Watch.org, 12/1/08
On December 2 and 3 in San Francisco, "international business representatives will discuss their use of water." The $1900 conference — titled "Corporate Water Footprinting" — gives major corporations an opportunity to…Click here to read the rest of the article.



Nestlé bottled-water ads misleading, environmentalists say
from CBC News Canada, 12/1/08
A coalition of environmental groups has filed a complaint against Nestlé, alleging its advertisement claiming that bottled water is "environmentally responsible" is misleading…Click here to read the rest of the article.



Activists Dump Plastic Water Bottles in Front of Nestle Waters' Maine Legal Firm
from Stop Nestle Waters.org, 11/26/08
The Water in the News blog mentioned a citizen's protest I wish I'd seen – anti-Nestle Waters of North America activists in Maine dumped bags of empty plastic water bottles in front of Nestle/Poland Spring's law firm (Pierce Atwood)…Click here to read the rest of the article. *Click here to view photos of this protest.



Calls for national infant formula recall spread
from the Associated Press, 11/26/08
Disclosure that laboratory tests have detected traces of contamination in several major brands of infant formula generated concern and confusion Wednesday, with a national consumer's group and the Illinois attorney general demanding a Food and Drug Administration recall and the federal agency saying it had released inaccurate information on what chemicals were found in which top selling products…Click here to read the rest of the article.



Nestle bottles, sells filtered Framingham tap water
from the Metro West Daily News, 11/11/08
FRAMINGHAM — The Framingham Technology Park off Rte. 9 does not evoke the idyllic and tranquil images often associated with ads promoting bottled drinking water…Click here to read the rest of the article.



Getting Nestlé Waters' Green Story Out [Nestle Propaganda]
What do you do when you're a company that believes it's always been environmentally responsible and yet environmentalists are calling for you to step up your actions and play a greater role in sustainability? And what do you do when you reach the limit with your most visible effort? Those are the challenges facing Nestlé Waters North America, best known for its Poland Spring brand of bottled water…Click here to keep reading this article.



Nestle Nesquik Strawberry Powder Recall
from Forbes.com, 11/7/08
GLENDALE, Calif., November 7, 2008 — Nestle USA is voluntarily recalling two (2) production codes of Nestle Nesquik Strawberry Powder 21.8 ounce that may contain small fragments of aluminum…Click here to read the rest of the article.



A Timeline of Nestle Waters' Five Lawsuits Against Fryeburg, ME
from stopnestlewaters.org, 11/4/08
While Nestle's ads in the local papers refuse to acknowledge what they're doing in Fryeburg (that's five lawsuits/appeals and counting), the reality is this: the multinational has behaved badly towards this tiny rural town, which simply said "no" to Nestle's attempt to build a 100 truck-trips-per-day truck loading station in a residential area…Click here to read the rest of the article.



Enough water for all in Orting?
from the News Tribune, 11/1/08
Orting officials are continuing talks about building a bottled water plant in the city – and they're considering how the project could affect their roads, water supply and revenue…Click here to read the rest of the article.



McCloud Dinner Train to scale back service in 2009
from the Mount Shasta Area Newspapers, 10/29/08
At the McCloud Community Services District board meeting Monday evening, board president Tim Dickinson began discussion of last Wednesday's "public meeting" held by Nestle and facilitated by Nestle contractor Kearns&West by saying…Click here to read the rest of the article.



Nestle's 'no melamine found' in products claim examined
from nestlecritics.org, 10/4/08
This is an update of some of the information that has emerged since, including how Nestlé sees profit to be made from the scandal and an analysis of the stories of Nestlé formula also being contaminated and its denials…Click here to read the rest of the article.



Nestle tries to hi-jack boycott site just days before Nestle-Free Week
from www.suisse.attac.org, 9/29/08
Campaign group, Baby Milk Action, has refused to transfer a domain name to Nestlé as demanded by lawyers acting for the World's Largest Food Company. A deadline of 29 September was given by lawyers last week. The site, which gives an overview of concerns about Nestlé business activities and serves as a portal for further information from expert analysts, is to be launched on 4 October, the start of this year's International Nestlé-Free Week and the 20th anniversary of the launch of a boycott of Nestlé over its aggressive marketing of baby milk…Click here to read the rest of the article.



Nearly 53,000 Chinese children sick from contaminated milk; 4 have died
from Associated Press, 9/22/08
BEIJING – The head of the Chinese agency that monitors food and product safety has resigned, state media announced Monday, pushed out by a scandal over tainted baby formula that killed four babies and sickened nearly 53,000…Click here to read the rest of the article.



Attorney General Slams Nestle's Bottled Water Aspirations
from Alternet.org, 7/31/08
As many of you already know, we've been covering the situation in McCloud, California where food and beverage giant Nestle is trying to build a massive water bottling plant there — much to the dismay of the majority of local residents…Click here to read the rest of the article.



Swiss campaign group says food giant Nestle hired spy against it
from the International Herald-Tribune/the Global Edition of the New York Times, 6/20/08
LAUSANNE, Switzerland: A left-wing campaign group asked Swiss authorities on Friday to investigate Swiss food and drinks giant Nestle SA for allegedly hiring a spy to infiltrate the group…
Click here to read the rest of the article.



A town torn apart : Nestlé's plan to build a huge bottled-water plant in McCloud has residents at war with each other
from the Chico News & Review, 4/24/08
Tucked into the foothills of Mount Shasta, the town of McCloud has no stoplights and one grocery store. A former logger's El Dorado, McCloud fell on hard times in the 1980s when it started running out of trees to cut down. But with its drop-dead panoramas and crisp, clean air, the burg started to limp back in the 1990s. Today it is a world-renowned paradise for trout anglers, a respite for burned-out boomers looking to escape the status race, and a hotbed of New Age seekers, some of whom jet in from Japan to meditate and chant in what they regard as a spiritual vortex.
It is here that Nestlé Waters North America, a subsidiary of the Swiss food and beverage giant, plans to operate…Click here to read the rest of the article. Or click here to read this article at Businessweek.com.
Michigan Citizens for Water Conservation testifies at congressional hearing
Press Release 12/18/07
Washington, DC – The House Subcommittee on Domestic Policy in Washington heard testimony on environmental impacts of water bottling and extractions on communities and the environment across the country Michigan Citizens for Water Conservation's ("MCWC") president Terry Swier forcefully rebutted Nestle's claims. She pointed pointing out that three courts have concurred that through the finding of fact Nestlé's pumping has harmed public water resources and riparian rights. Michigan Citizens for Water Conservation has been battling Nestlé Waters North America and its Ice Mountain brand of spring water in Michigan for seven years…Click here to read the rest of the article.



Nestlé Bottling Operations Court Controversy
from IPS, Inter-Press Service, 4/19/07
The Sierra Club, a U.S.-based environmental organisation and shareholder in Nestlé and Corporate Accountability International, led a gathering of concerned citizens at Nestlé's North American headquarters in the north-eastern city of Greenwich, Connecticut to call on the company to "respect the right of local communities to exercise democratic control over the use of their water." Click here to read the rest of the article.



Wellington Water Watchers vs. Nestle: Round 1
from City of Guelph/Ward 2, 4/9/07
The Wellington Water Watchers needs your help to "Keep our Water in the Watershed".
Nestle has just posted a renewal application for a water taking permit at their Aberfoyle plant. Unlike many of the other sources that draw on the groundwater locally, Nestle bottles up Guelph water and ships the bulk of it outside of the watershed. Guelph is already facing very serious environmental concerns as a result of the quantity Nestle is taking from the same aquifer that Guelph residents draw on for water. According to a recent study,…Click here to read the rest of the article.



Rural Communities Exploited by Nestlé for Your Bottled Water
from Alternet.org, 5/31/07
Tara Lohan, May 30, 2007, AlterNet – Across the country, multinational corporations are targeting hundreds of rural communities to gain control of their most precious resource. By strong-arming small towns with limited economic means, these corporations are part of a growing trend to privatize public water supplies for economic gain in the ballooning bottled water industry…Click here to read the rest of the article.



Law firm's handling of Poland Spring case at issue in trial
from the Portland Press Herald/Associated Press, 3/08/06
PORTLAND, Maine –Three small water bottlers are seeking compensation from a Seattle law firm that they say caused the breakup of a $39 million settlement with the owners of Poland Spring in order to pursue a more lucrative class-action lawsuit…Click here to read the rest of the article.
Nestle involved in lawsuit
from the Legal Reader, 3/23/06
A jury ordered a law firm to pay at least $10.8 million for dropping three small bottlers from a dispute with giant Poland Spring Water Co. in order to bring a more lucrative class action suit. The jury unanimously found Wednesday that lawyers from Hagens Berman Sobol Shapiro, a Seattle law firm, violated their duty of loyalty to three small businesses that in 2003 were close to settling a claim with Nestle Waters North America, Poland Spring's owner. Jurors will return to federal court next week to consider…Click here to read the rest of the article.



Huge water bottler scouting this area
from Petoskey News-Review, 3/19/04
The Nestle Waters company has scouted out some of Emmet County's plentiful spring water sources to potentially help feed its Mecosta County plant, where Ice Mountain bottled water is packaged, according to a company spokeswoman…Click here to read the rest of the article.



Nestlé's claims on water bottling operation in Brazil demonstrably untrue, says Baby Milk Action
from Babymilk.org, 3/2/06
Nestlé, the world's largest food company, responded to a seminar launching a declaration calling for water to be recognised as a human right and a public good by launching an attack on a visiting speaker from Brazil…Click here to read the rest of the article.



Nestle Goons Disrupt Signature Drive
from Maine Woods, 2005
Click here to download this pdf from our site.
995kb



War over bottled water could leave many dry
from the Chicago Tribune, 2004
STANWOOD, Mich. — Great Lakes states long have worried about Asian supertankers scooping up the region's coveted fresh water or thirsty western states siphoning it away in massive pipelines…Click here to read the rest of the article.



Judge Orders Halt to Nestlé's Ice Mountain Bottling Operation
from Sweetwater Alliance, 11/25/03
Michigan Citizens for Water Conservation's landmark suit against Nestlé Waters North America has ended in a court order to halt all spring water withdrawals from a site in Mecosta County, Michigan…Click here to read the rest of the article.



Despite Abundance, New Talk About Limits : Nestle Waters plant stirs Great Lakes security debate
from the Great Lakes Directory, 10/24/02
BIG RAPIDS, MI — Until two years ago, Mecosta County was notable for nothing more or less than the decent state university campus here and 40,000 generally well-behaved Midwesterners who regularly attend church and send their children off to school on yellow buses. They never for a moment worried that the clean, fresh water flowing past their homes or from their taps would ever run dry. Mecosta County, after all, sits squarely in the middle of the largest supply of fresh water on earth…Click here to read the rest of the article.



Drying Up: The Global Water Privatization Pandemic
Click here to read this article from LiP Magazine.



Tainted Milk Prompts a Recall
from The New York Times/Associated Press, 3/15/91
Nestle USA has recalled all of a sweetened condensed milk from stores around the country after a can of it contaminated with the hallucinogenic drug PCP sent four members of a Pasadena family to the hospital.Click here to read the rest of the article.