Shapleigh/Newfield, Maine
Test wells pulled from Shapleigh
from keepMEcurrent.com, 7/30/09
Nestle Waters North America's Poland Spring subsidiary finished removing the last of more than a dozen test and monitoring wells near the border of Shapleigh and Newfield on Friday, a Poland Spring official confirmed.
Mark Dubois, the company's natural resource manager, said the decision followed the end of unsuccessful negotiations…Click here to read the rest of the article.



Nestle Removes Wells from Maine Wildlife area 314
Last Friday, there were several witnesses who watched the test wells that Nestle had placed in Vernon walker wildlife area removed back in 2006.
Many folks videotaped the process and a 10 minute summary is edited and now available on You Tube for folks who are able to view video or who have interest in the process and players..the Nestle representative also videorecorded the group via his cell phone at the end of this clip.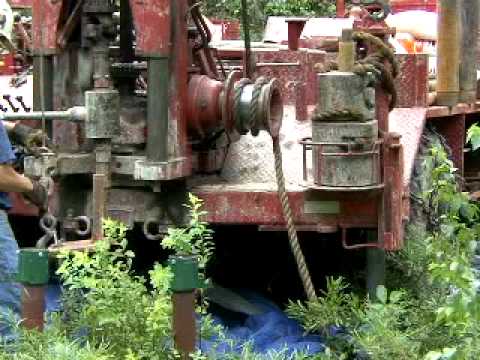 Shapleigh closes tap for water companies
from the Maine Sunday Telegram, 3/1/09
Shapleigh residents have banned companies from drawing or selling its water.
During a special town meeting Saturday morning, residents voted 114 to 66 to adopt the ban drafted by Protecting Our Water and Wildlife Resources, which had opposed Poland Spring's efforts to test, draw, bottle and market the town's water…Click here to read the rest of the article.


Maine Town Passes Ordinance Asserting Local Self-Governance and Stripping Corporate Personhood
from AfterDowningStreet.org, 3/1/09
Today the citizens of Shapleigh, Maine voted at a special town meeting to pass a groundbreaking Rights-Based Ordinance, 114 for and 66 against. This revolutionary ordinance give its citizens the right to local self-governance and gives rights to ecosystems but denies the rights of person hood to corporations. This ordinance allows the citizens to protect their groundwater resources, putting it in a common trust to be used for the benefit of its residents…Click here to read the rest of the article.



Maine Water Group POWWR Wants Rights Based Ordinance Put to Vote
from stopnestlewaters.org, 2/6/09
Maine water rights group POWWR – unhappy with a Nestle-friendly ordinance (written for the Shapleigh Board of Selectmen by a Nestle-referred consultant) – presented a petition calling for the town to vote on POWWR's own rights-based ordinance…Click here to read the rest of the article.
Also see the article at the Sanford-Springvale Register here.



Town Meeting in Newfield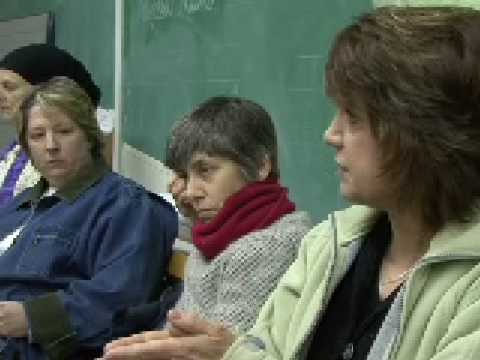 A group of Shapleigh citizens is moving the Rights Based/Constitutional approach Ordinance forward as of late last week….here is a short clip of the discussion. The group was attending the Newfield meeting where the Ordinance was presented..


Town lawyer: Petitioners' water ordinance illegal
from the Reporter/keepMECurrent.com, 1/1/09
SHAPLEIGH : A proposed ordinance that would stop Poland Spring or any corporation from extracting water in Shapleigh should not be included on the town meeting warrant in March because portions are unconstitutional, according to the town attorney…Click here to read the rest.



Dec. 16, 2008 Ordinance Planning committee clip
http://www.soh2o.org/ShapleighDec162008.flv



POWWR : Protecting Our Water and Wildlife Resources in Shapleigh and Newfield



Click here to download the latest revision to the ORDINANCE GOVERNING Water Extraction in pdf form
868kb



Public Hearing on revised Large Scale Water Extraction Ordinance
Tuesday, Dec. 16 at 7:00 pm
Shapleigh Memorial School, 467 Shapleigh Corner Rd (Rt. 11)
The last draft made available for review, did not have any language limiting the amount of water allowed to be extracted or any hours of operation which have been asked for repeatedly by citizens at past hearings…Click here to read the rest.



Residents of Shapleigh overwhelmingly vote to halt all activities of Poland Spring
9/22/08
Dearest friends, allies and water justice advocates:
I write to you all with astounding news from this weekend.
On Saturday, the residents of Shapleigh overwhelmingly voted to halt all activities of Poland Spring (Nestle Waters North America)…Click here to read the rest.



A water fight in Maine
from the Boston Globe, 9/22/08
SHAPLEIGH, Maine – Walk about 100 yards down a well-worn path, past wild berry bushes, and take a left into leafy growth. Just a few more feet into the green canopy, and there they are, jutting out from the earth…Click here to read the rest.



Shapleigh Community Meeting
July 8, 2008
Large community meeting where citizens grapple with maintaining democratic control of water and how to meet community needs. Click here to watch the video.